New Home Visualization Marketing
Transform boring Static Renderings into
Personalized and Engaging Customer Experiences
with our FREE cutting-edge "Anewgo" software!
Design, compare, and share your home online! Our Website and Sales Center Apps create unique Custom Brochures for each Buyer. Traditional web pages of generic content are replaced with real-time rendered personalized content as Buyers interactively select Communities, Plans, Options and Homesites.
Join us as we truly make "a new go" of New Home Sales and Marketing!
Color Renderings of a House for the Price of One (~$300)
We've talked to many builders, realtors, and architects, and you've all told us that sometimes you need more than just one rendering for marketing and MLS listings. The price for Exterior 360 package starts at $800 and comes with:
5 renderings (one straight-on front view, and one from each corner)
Add AR model for only $100
Interior Virtual Tour Package
More and more of our clients want to presale their houses and condo by showcasing what they feature INSIDE the house. Typically, they ask for a "virtual tour" which is a catch-all phrase for different visualization products.  To help them get the best of both worlds, we combined the two most popular products and created our Interior Virtual Tour Package which saves them over $500 per room:
Rendering
Interior Video
Interior Panotour
Make your Houses, Their Home with Our Apps!
Our "My Home" and Sales Center Apps provide engaging, interactive and personalized shopping experiences and enable Buyers to Find, Design and ultimately, Buy Online!
Our amazing Virtual Tours bring your unbuilt Communities and Plans into Reality!
Showcase your new development with a neighborhood flyover that shows points of interests, amenities, and your homes from aerial and street level views.
This package is great for custom home builders or architect, and includes 5 renderings (one from each corner and a straight on view) plus a video!
Home buyers want to see more than just floor plans, so show them way more!
Instant Self Tour! Help buyers see the inside of your house by allowing them to explore at their own pace
AR is the product that everyone is talking about. Great for realtors showing a house on an available lot.
Our Apps are ideal for national and regional builders. For custom builders, our Exterior 360 is the perfect package. Unlike many companies, we do everything in-house so that our clients can work directly with us. This ensures responsive customer service, consistent quality, and great turnaround time. To better service our builder clients, we currently no longer work with individual homeowners.
Explore our extensive rendering portfolio - a picture is worth a thousand words!
We can even add Hotspots to your renderings!
Why us? Because we do it . . .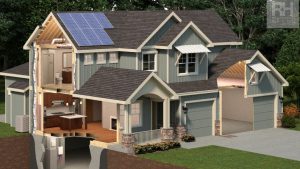 Virtual Tour
Want to let your home buyers know all about your energy-saving features or high-end interior finishes? Now you can with clickable hotspots! Here at Rendering House, we are always trying
Read More
Tune-in to Tune-Up Your Business!
Let's create something amazing together
Please complete the form below and we'll respond within 24 hours or call Jeff: 919-414-7535
In order to help our clients better, we are currently only servicing new business clients, and unfortunately, pausing on our service to homeowners.